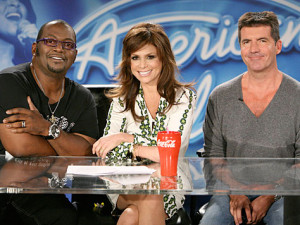 The stage is getting warmer waiting for the next generation of American Idol. We can hardly wait, but the 15th season is still weeks away. The news is that Simon Cowell will be returning as a judge in the final season. He set the original standard when he didn't mince words or pretended politeness simply to avoid hurting someone's feelings.
We all had a love hate relationship with Simon, but because of his honest assessments we all respected his opinion above all others. If a contestant got a good word from Simon they must have treasured that high for a while. The judges are responsible for giving us unique, one of a kind performers. Because it's a competition, only the best can survive.
In the beginning and true to this day, that's what makes it worth watching. The talent is not cookie cutter, spit out of some random Dayton Ohio roadside assistance vehicle that gives us unoriginal, want-ta-bees. Because of the adept perceptiveness the judges show, we get the best. One thing for sure that American Idol brings us eager fans is the uniqueness of each participant.