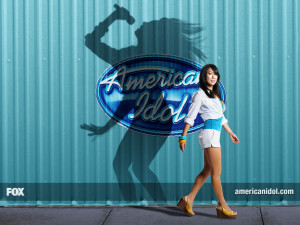 So what's going on with the 2016 Season of American Idol? The big news, of course, is that the network is cutting the season short by 4 weeks! That's a lot of entertainment lost to us loyal fans. Apparently we are a dying breed. The fan base has diminished to the point where the show isn't profitable to the overall scheme of things any longer.
All good things come to an end, but I'll hang with my faithful readers until the very last bit of news is gleaned from the stages of what is perhaps the greatest reality TV competition ever. As a loyal American Idol Fan I will always be grateful for every jaw dropping performance, every goose bump, every cheer and sneer that occurred during the past 14 years.
Well the final season promises to be full of great moments. All the former judges who have ever been on the show will sit at the judges table at some time or another. At least the producers had the good sense to cater to their fan base with a tribute to those who made the show a success. The dates aren't set in stone yet, but we expect to see red carpet limo service for Simon Cowell, Paula Abdul, Randy Jackson, Mariah Carey, Steven Tyler, Ellen DeGeneres, Nicki Minaj, and Kara DioGuardi as they all return for a commemorative farewell. Naturally, Jennifer Lopez, Keith Urban, Harry Connik Jr. are all sitting court as the official final season judges.